If you have been to the gym the past couple weeks you've probably heard your friends talking about "Murph". If you are new to CrossFit you're probably asking yourself "who, what, why, and is this physically possible for me to complete?". Below are some helpful tips to help make this Saturday's "Murph" workout enjoyable. First, here's a little about the workout:
History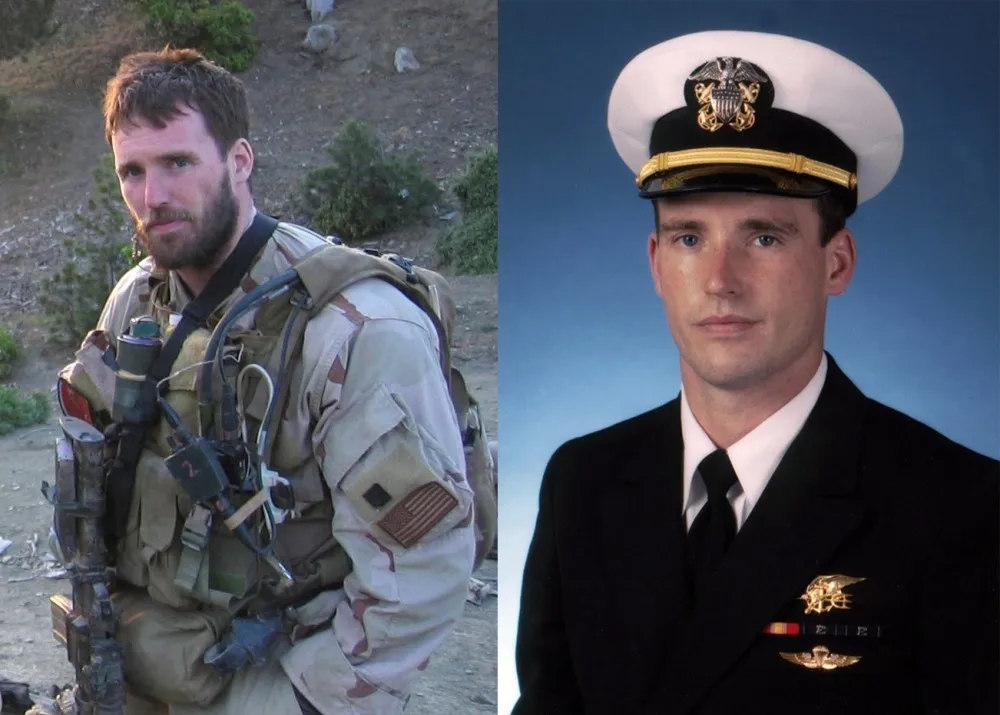 "Murph" was originally posted on CrossFit.com on August 18th, 2005. The description read:
In memory of Navy Lieutenant Michael Murphy, 29, of Patchogue, N.Y., who was killed in Afghanistan June 28th, 2005.

This workout was one of Mike's favorites and he'd named it "Body Armor". From here on it will be referred to as "Murph" in honor of the focused warrior and great American who wanted nothing more in life than to serve this great country and the beautiful people who make it what it is.

Partition the 100 pull-ups, 200 push-ups, and 300 squats as needed. Start and finish with a mile run. If you've got a twenty pound vest or body armor, wear it.
Tips and tricks
Show up hydrated – Continue to hydrate, eat food after the workout, and throughout the weekend! You probably have a three day weekend filled with fun plans, but please don't show up hungover Saturday. Not only will you have a terrible time, but you'll be putting yourself at risk for a condition called rhabdomyolysis. Luckily, nobody has ever gotten this at CrossFit NXNW! If you have never heard of rhabdomyolysis or would like to learn more, I encourage you to read this article: http://library.crossfit.com/free/pdf/CFJ_Ray_rhabdo1.pdf
Please don't bring guests/drop-ins who have never done CrossFit – Even though you want your friends to experience this awesome workout and meet the cool people you workout with, they will leave humbled and possibly intimidated by their first experience at CrossFit NXNW. We don't want that! If you want your friends/family to see what you do, have them start with one of our Free Intro Courses.
Scale accordingly – The RX version of the workout can be a little intense for many, so be sure to ask your coach how to scale. Here are some ways to scale the workout: Volume – Find a partner with your ability level and split the reps in half. Don't have a partner? Reduce the reps to a challenging yet safe number for your ability. Movements – Scale the pull-ups with ring rows, the push-ups with box push-ups. Unable to run two miles through downtown Port Orchard? We will have rowing and biking alternatives! Partition reps – Unable to complete this "chipper" style (all reps performed consecutively)? This workout allows you to break up the movements. Here are a few examples of partitioning:

Cindy style: This mirrors the rep scheme of the CrossFit benchmark workout Cindy:
20 rounds of:
5 pullups
10 pushups
15 squats
5-5-15: If pushups are a particular challenge for you consider the following scheme
20 rounds of:
5 pushups
5 pullups
5 pushups
15 squats
5-5-5-10-5: Similar to the 5-5-5-15. 20 rounds of:
5 pullups
5 squats
5 pushups
10 squats
5 pushups

Complete Full Reps – If you are completing the full workout as written, make sure that chin clears the bar and that chest touches the ground. If you are too fatigued to complete a proper rep, slow down or scale.
Have Fun!
---
Memorial Day Weekend Schedule:
Saturday – Murph @ 8:30, 10:00 am
Sunday – Closed
Monday – Closed